A stew of opinions that encourage Americans to value Black America's contributions to addressing the challenges of the issues facing our communities.
Sunday, May 9, 2010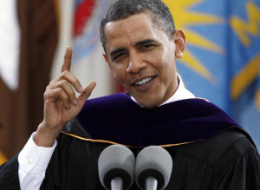 Not as inspiring as First Lady Michelle's speech but makes a strong case for black history and getting an education.
Read the Article at HuffingtonPost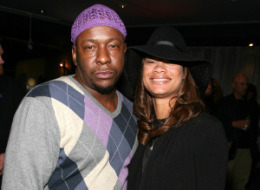 Has anyone checked on Whitney for this one? I'm afraid this might send her over the edge "seriously". WOW.
Read the Article at HuffingtonPost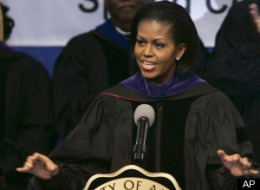 This is one of the best commencement addresses I've ever seen to date and I'm stumped to comment. Despite the references to civil rights, black history and the history of the school (University of Arkansas at Pine Bluff) an HBCU this should be shared with young people black and white alike. The message speaks to the necessary need for change in mentality and mindset of our young people today. Today's young people need to know these are very trying times for our country on political, financial, legal and spiritual fronts. In her address the First Lady says what every parent with children old enough to understand should hear. Her black history references may only prick the hearts of young history aware blacks but makes a strong case for engaging in purposeful, relevant struggle for causing and callings greater than ourselves. Mrs. Obama in accepting the invite to give this address in her own way plants a seed of understanding within the black community that HBCU(s) are still important and needed institutions of empowerment. As for the Tavis Smiley(s) of the world, barking about the need for this administration to adopt a "black agenda" I say read this speech as well as the speech given by President Obama at the Hampton University commencement and share them and hush with the cheap talk, grandstanding and shameless self promotion. In world where we don't hesitate to share pointless devoid of intelligence messages I'm happy to forward this important message that's worthy of sharing.
Read the Article at HuffingtonPost